Uber Partner Guide To Public Toilets In Central London
It can seem like a logistical nightmare trying to find a public toilet in central London – particularly if you're an Uber partner (Since it's likely you'll find a toilet OR a parking spot – not both at the same time) This has lead to many desperate cross-legged solutions such as driversusing plastic bottles to relieve themselves being picked up by social media users and news websites all over London.
The discussions on twitter, blogs and forums has gone beyond what size bottle is suitable for a trip to the toilet, to even the best width bottles to keep on hand (Gatorade or Vitamin Water, apparently).
With efficiency being the key to an Uber partner's business, the last thing anyone wants to waste time doing is finding the closest accessible toilet, so here are a few helpful tips for those who haven't quite reached the bottle stage:
Where To Go (Daytime)
Uber Partner/Taxi Driver tips include McDonalds, petrol stations, shopping centres, train stations, public toilets in parks, and Cabbies handful of 'green huts' (only 13 left in London) are rest spots for cabbies that could have toilet facilities or pubs with parking, are all ideal for a quick pit stop. A driver even suggested using a hospital or his gym membership which has centres all over London, that can be visited regularly without feeling guilty.
Where To Go (Past midnight)
 There is hope! We understand bars and pubs rarely have free parking, so your best bet is a toilet finder app (best apps mentioned below), Soho Square public toilets (according to numerous taxi drivers), or interactive maps: 'Great British Toilet Map', where you can add your preferences, location and 'Open Now' option and it will find the right toilet for you; additionally the government's Community Toilet Scheme (CTS) map is available through this link, which will show bars, shops and restaurants providing free access to their facilities during trading hours.
Useful Apps & Tips
'Flush Toilet' App: 4 Star + ratings, free, available on iOS and Android, based on global databases of 100,000 public toilets, the app uses the owners GPS to find the closest available toilets.
'Toilet Finder' App: 4 Star + ratings, free, available on iOS and Android, locates all toilet facilities around your GPS location, reference includes more than 150,000 toilets.
Save the locations on your GPS, so you can navigate to the closest toilet you know at speed after finishing a job.
Uber's Momentum magazine for Partners covers all kinds of issues including the toilet debate, so make sure you receive your copy to keep up to date with front-line topics.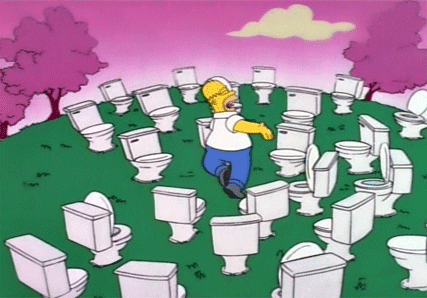 We hope you found these tips on public toilets for Uber Partners in London.